I had not drawn Joni before, here is my first attempt on drawing her~❤ I spent a total of 30 mins on both sketching and inking and coloring.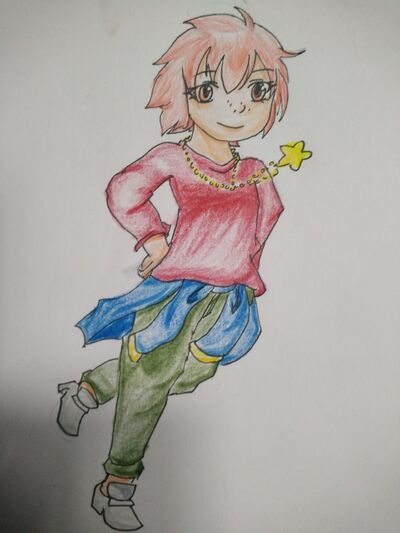 Materials used
Faber Castell color pencils

Coral Pink for hair and eyes
Scarlet Red for T-shirt
Yellow for Necklace
Dodgerblue for jacket
Army green for trousers
Gray for shoes

4B pencil
A 0.5 Micron03 art pen
Final thoughts
Joni is now my new favourite character now. I find her hair easier to draw than those long hair characters.
Do leave a comment down below on how should I improve my fanart.
Do rate from a scale of 1-5~
Ad blocker interference detected!
Wikia is a free-to-use site that makes money from advertising. We have a modified experience for viewers using ad blockers

Wikia is not accessible if you've made further modifications. Remove the custom ad blocker rule(s) and the page will load as expected.